The journey from La Galite to Bizerte takes 10 hours so an early start: anchor up at 05.00 in order to arrive in the afternoon. The first morning light is visible at the horizon but the bay is still dark. A light westerly breeze pushes us so all sails fully out in goosewing while the sun rises, magnificent. Closer to Bizerte the wind speed increases. We sail quickly into the harbour on a beam reach, speed 8 knots. Of cause such winds are not helpfull when mooring but this marina is very spacious and almost empty…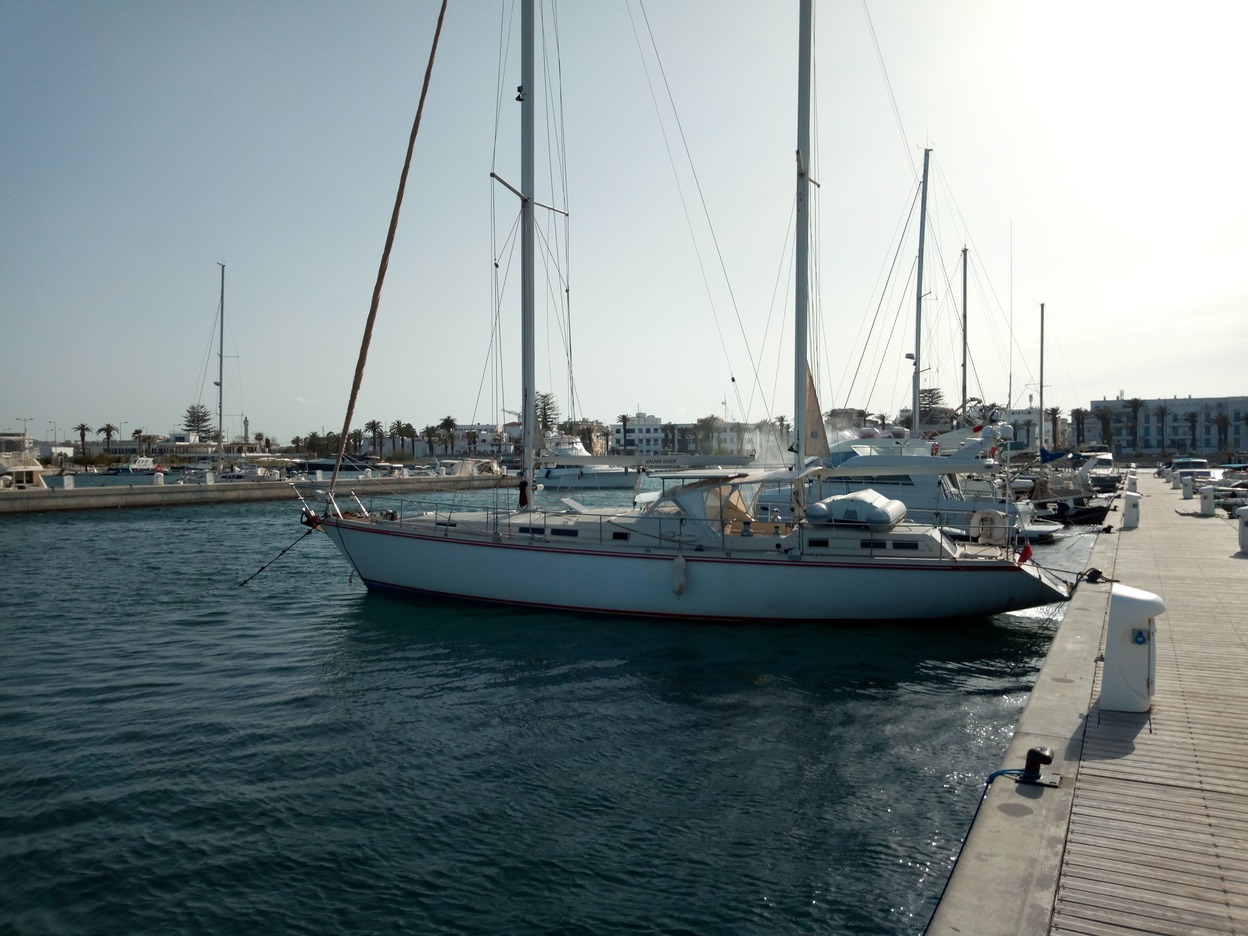 Old harbour of Bizerte, this ancient town was founded by the Phoenicians 2000 BC. The old walled city is visible on the left, just before the yellow crane.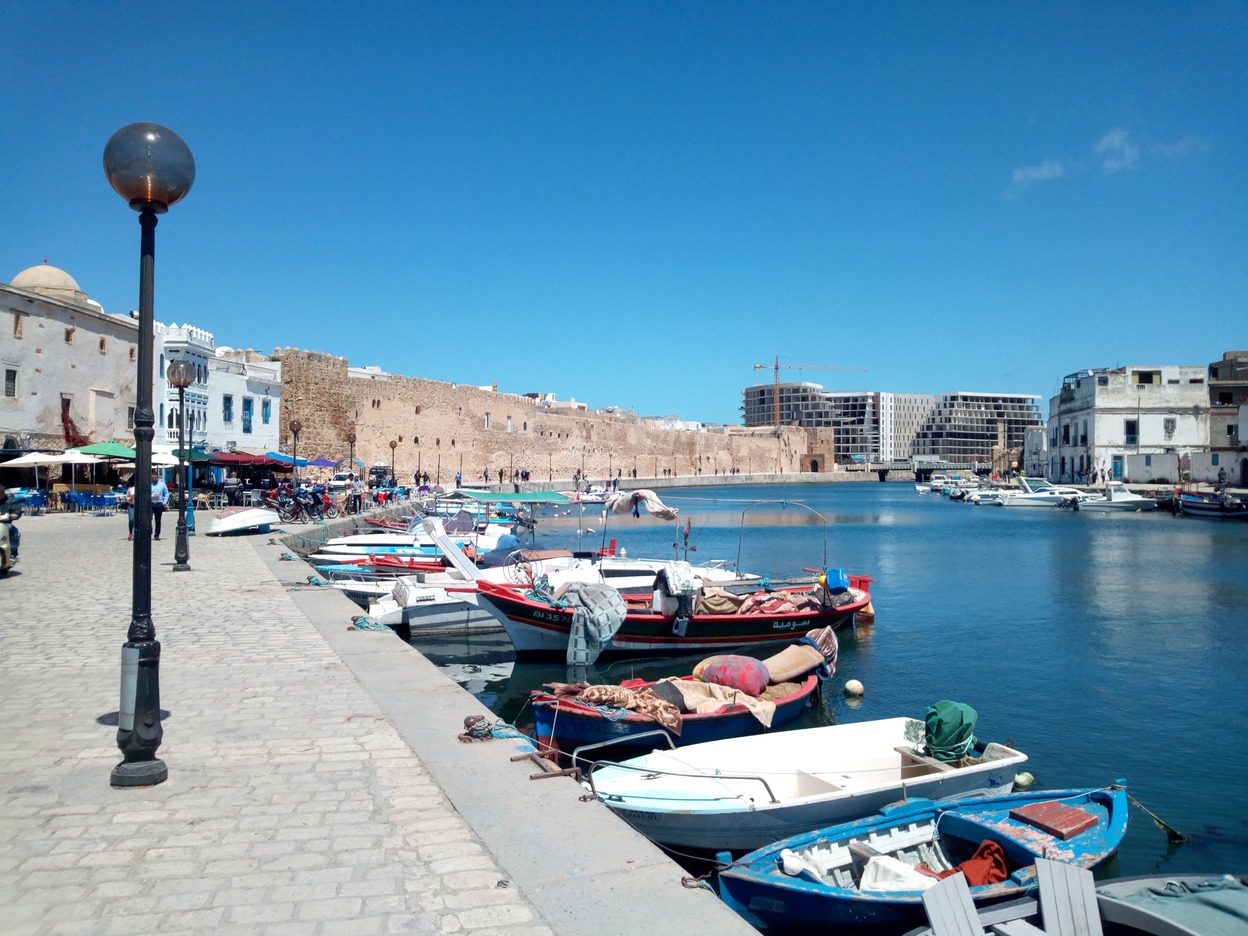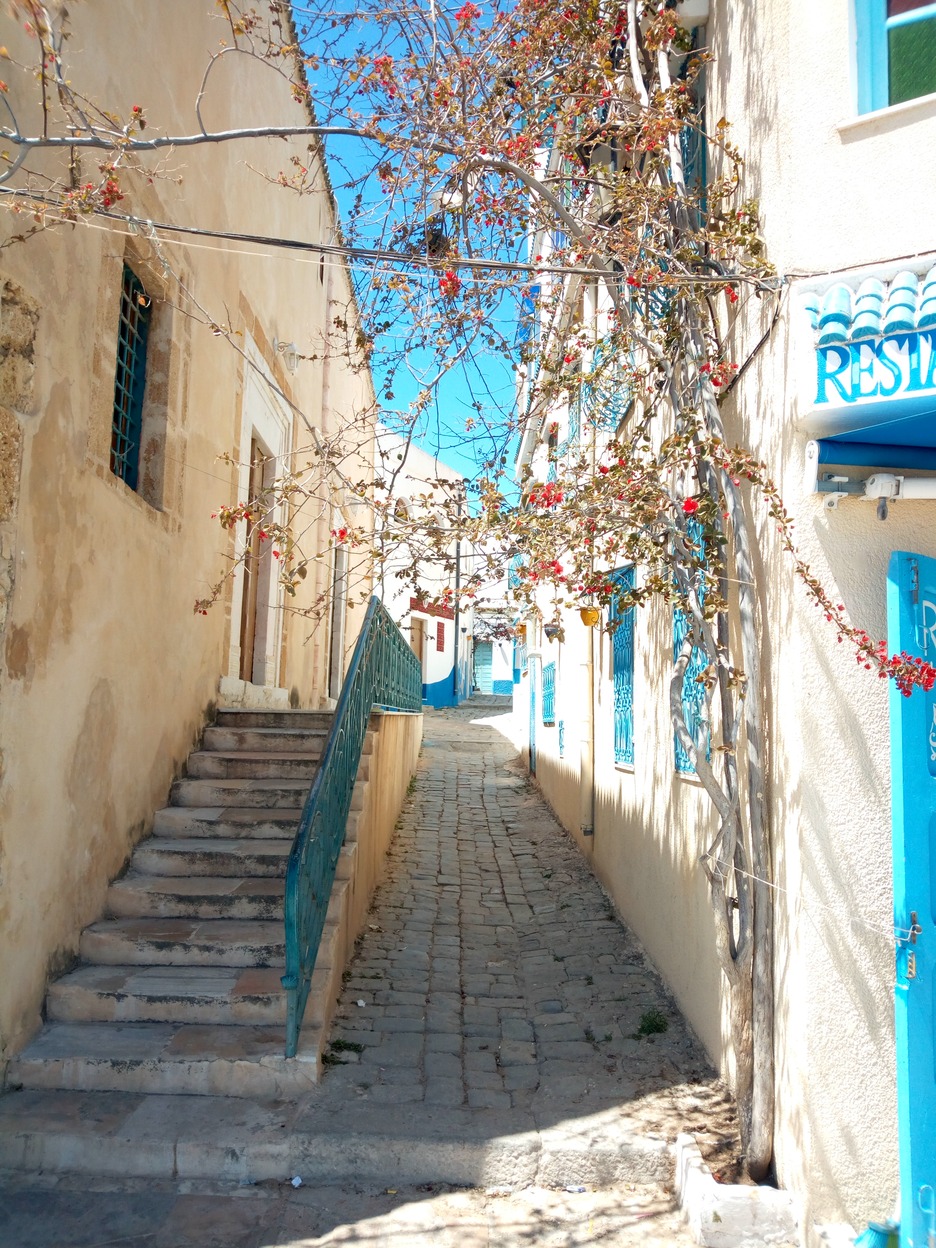 In the past Bizerte was occupied many times so people with very different cultural backgrounds live here together in peace. As a result the "Bizertants" are very open, friendly and tolerant people. They consider themselves as ambassadors of their beautifull country, want to make you feel at home and they are always ready to help you.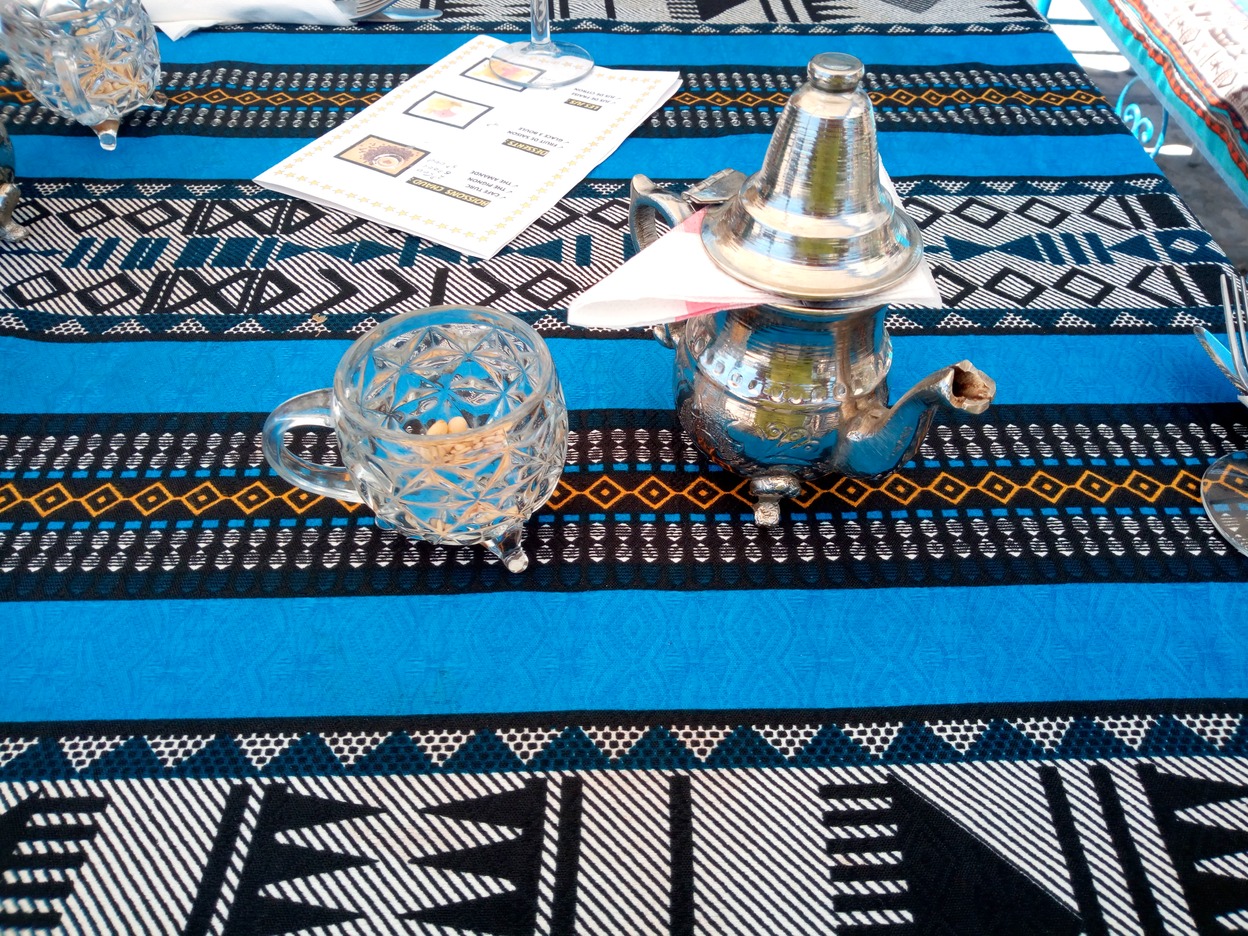 A paradise for archeologists…. Artifacts can be found scattered through the town. For instance this mosaic floor was found and rescued at a building site.