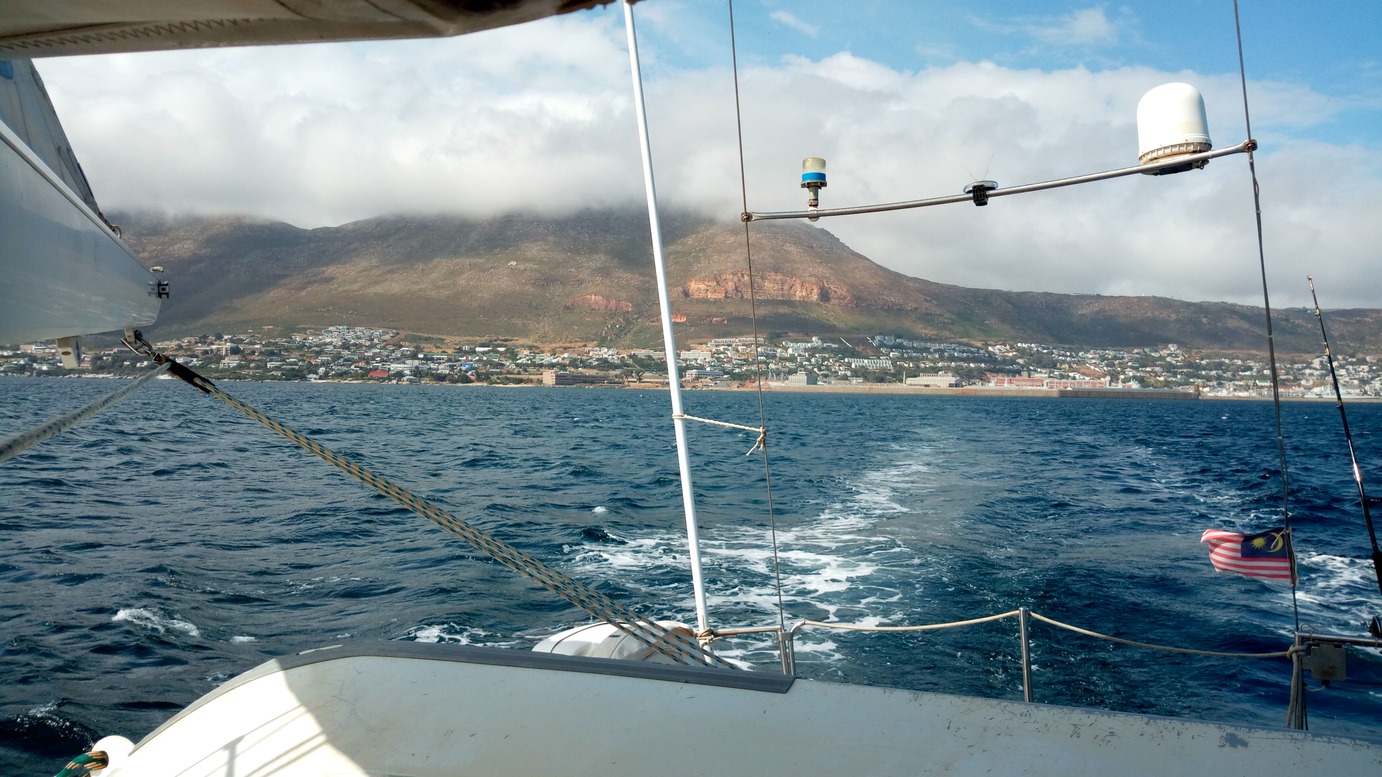 to Capetown is the final leg of this journey to South Africa, all the way from Tanga Tanzania via Comores, Madagascar and Mozambique. Pulled the anchor up early in the morning, Malaka Queen races towards cape Good Hope on a strong westerly, katabatic winds are now in our favour. Bye Simonstown, see you again.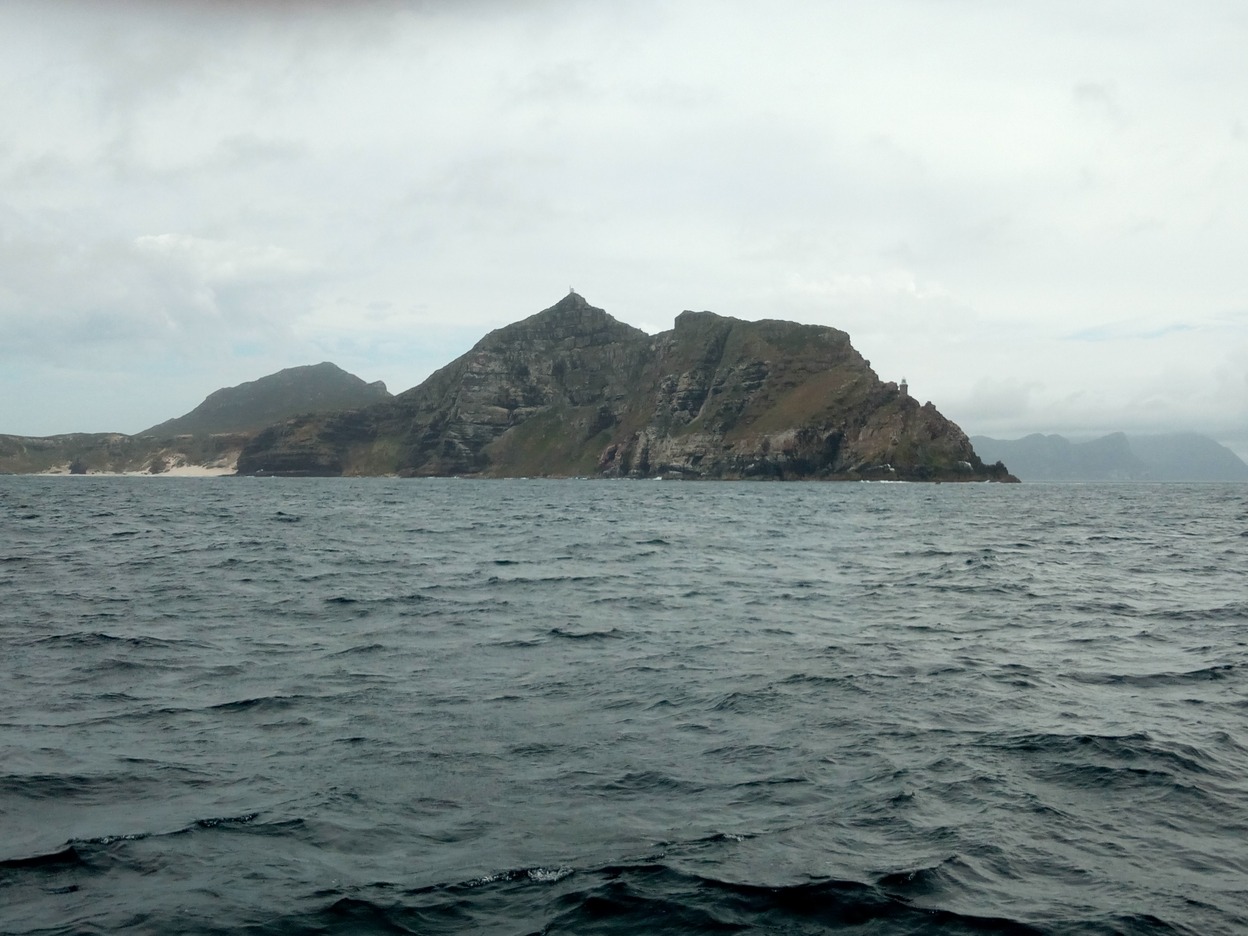 After rounding cape Good Hope the steady westerlies turn into northerlies. But the wind is very irratic so little progress sailing close hauled, time for the engine.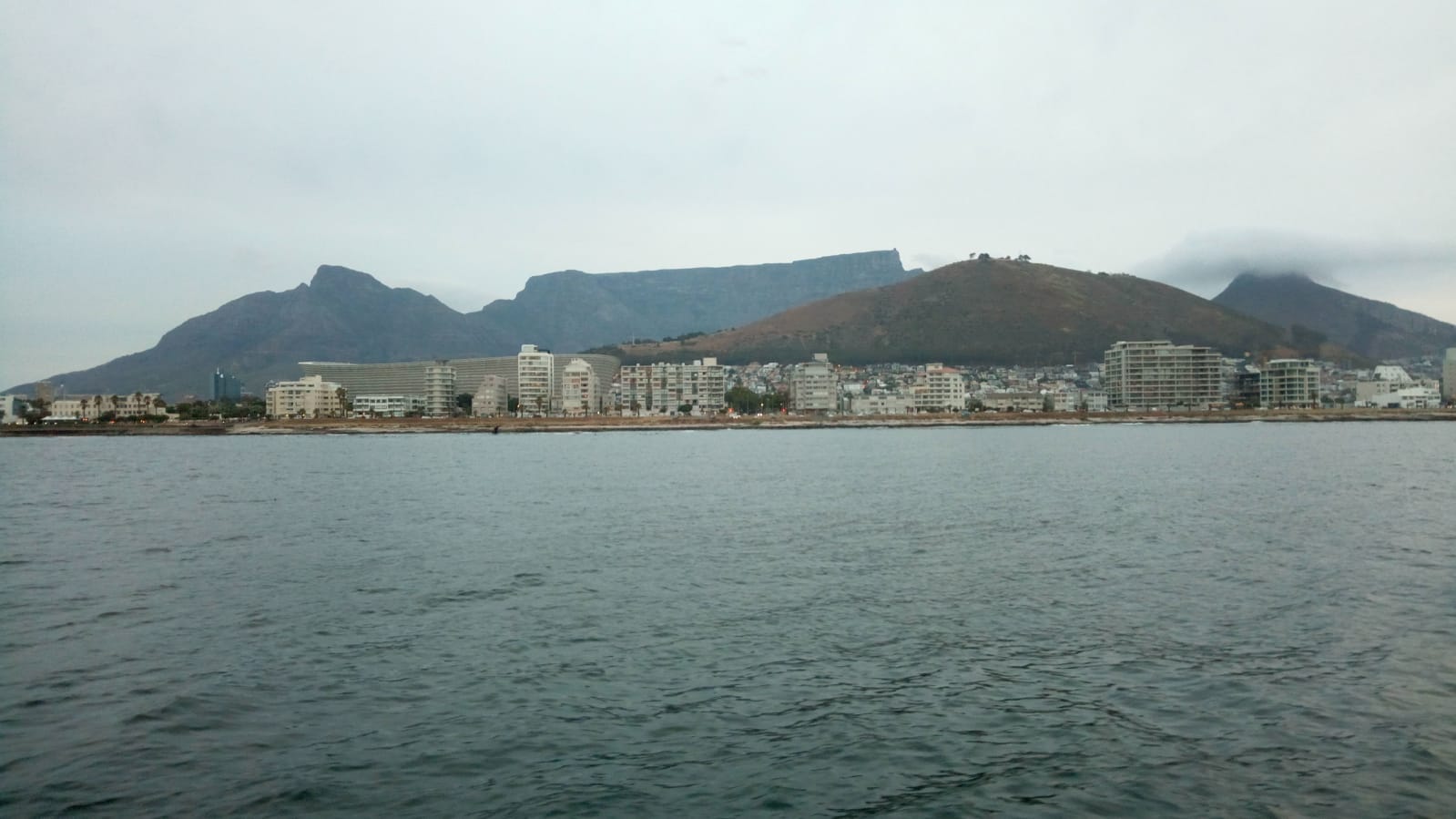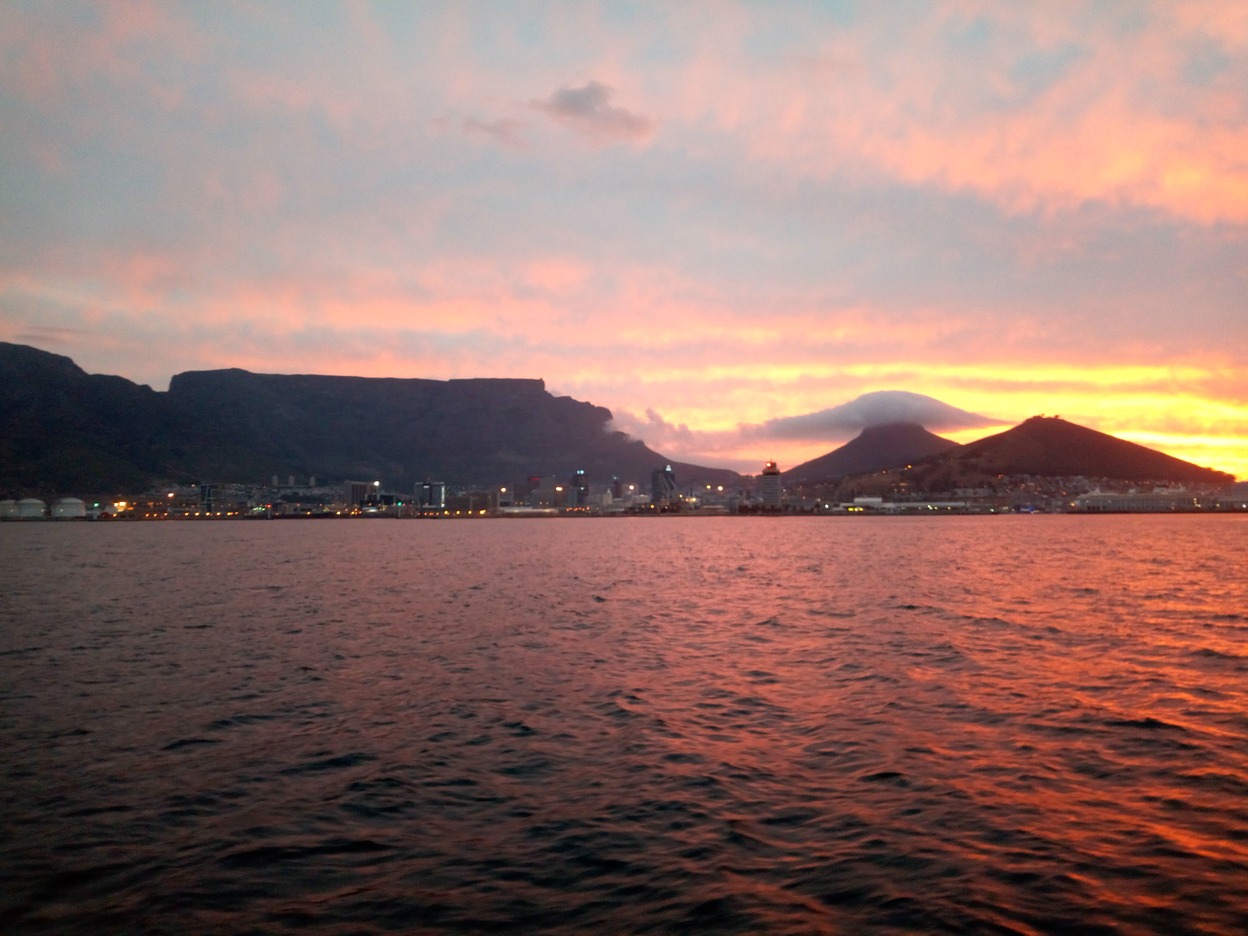 It takes a full day to reach Capetown. Not a good time to go into the Royal Capetown Yacht Club marina, just anchoring in front of Capetown port is fine for this night. Tomorrow laundry first then enter the port and marina in the afternoon.